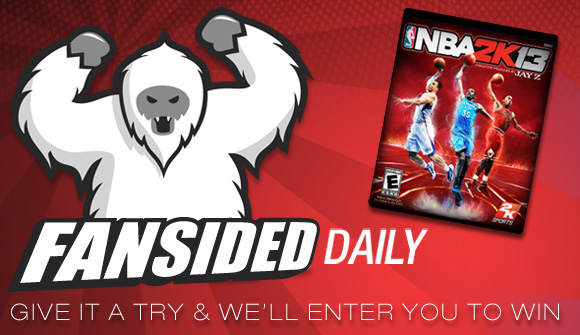 In celebration of NBA All-Star Weekend, FanSided is giving away a copy of NBA 2K13.
All you have to do is sign up to receive daily Ducks email updates!
FanSided also has a ton of awesome sites besides Pucks of a Feather that you'd probably be interested in. And we're obsessed with delivering you the best sports content on your favorite teams. Get the best, fan-driven, edgy sports coverage from the fastest-growing, independent sports network on the net.
Sign up for FanSided Daily (and enter to win NBA 2K13) by signing up below:
Tags: Anaheim Ducks